Unit Update: Recruitment Closed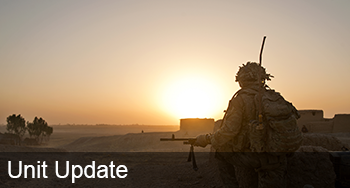 17/01/2016
To : All Alma Coy personnel, 4 inf bde 
From: A/Sgt. P. Siddy, Alma Coy 2ic
Subject: Recruitment
Issued: 17JAN2016
Unit Update: Recruitment
As of 23:59 hours on 17th January 2016, recruitment will be temporarily suspended until further notice. During this time people are free to apply however they will not be accepted into the unit until recruitment re-opens. Applications received before the above mentioned time will be processed as normal.
The reason behind the halt in recruitment is to allow for our back log of recruits to be brought through into the unit and to allow a period of stabalisation for the unit.
Recruitment is likely to be resumed in 2-4 weeks.
Regards,
A/Sgt. P. Siddy
Alma Coy, 2ic
Users browsing this thread:
1 Guest(s)