Yates' Banter Emporium
Capt. A. Yates
11 Explosive Ordnance Disposal

Posts: 962




Threads: 319




Joined: Aug 2016


Enlistment: 06/09/2016


10-01-2017, 04:39 AM
Capt. A. Yates
11 Explosive Ordnance Disposal

Posts: 962




Threads: 319




Joined: Aug 2016


Enlistment: 06/09/2016

Yates earns his Brown Nose Medal! 6:55 in the second video.
"We must remember that one man is much the same as another, and that he is best who is trained in the severest school." -
Thucydides






Good shit







Nice

Violins in the first though ewff lol.
CTM FSG A/3/1
Te futueo et caballum tuum - Screw you, and the horse you rode in on





I love the 3.15 part in canto where howard starts shooting you because he is confused




Capt. A. Yates
11 Explosive Ordnance Disposal

Posts: 962




Threads: 319




Joined: Aug 2016


Enlistment: 06/09/2016

To be fair, any excuse to shoot yates.







#worthit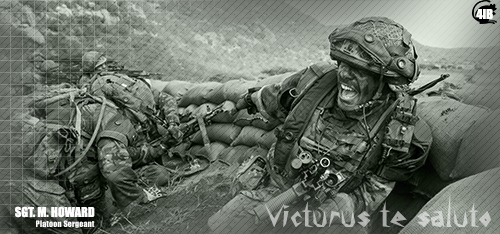 "I didn't go to High School - I went to School High"










Capt. A. Yates
11 Explosive Ordnance Disposal

Posts: 962




Threads: 319




Joined: Aug 2016


Enlistment: 06/09/2016


14-01-2017, 02:42 AM
Users browsing this thread:
1 Guest(s)