Part 1 Orders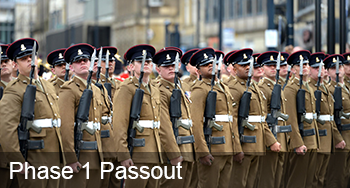 To : All Alma Coy personnel, 4 Inf Bde 
From: Cpl. M. Ainslie, RRO Commander
Subject: Phase 1 Passout, Assignment & PNCO Selection
Issued: 1MAR2016
Following a successful Phase 1 Training conducted on Tuesday 1st March
 the following recruits have passed 'Competent', assigned to their Section and have been promoted to Private.
Pte. C. Cooney - Assigned to 1 Section
Pte. R. Vaders - Assigned to 3 Section
Pte. B. Campbell - Assigned to 3 Section
Congratulations to the Privates on their Phase I pass.
The RRO Staff would also like to extend their thanks to those who attended to assist with range duties.
The following Privates have been selected for the PNCO Course on Friday 4th March
Training will commence at 1930hrs sharp.
Cpl. M. Ainslie
Users browsing this thread:
1 Guest(s)