Squad Free Weekend
I've got squad on the free weekend thing on Steam. Was wondering if anyone else had it or fancies a game this weekend?
No matter how hard I try I can never get into Squad!
That being said if we can get a posse going I may consider tagging along
Subito, Impetum, Celeritate - Surprise, Aggression, Speed
The Infantrymans Motto 


"We the unwilling, led by the unknowing, are doing the impossible for the ungrateful. We have done so much, with so little, for so long, we are now qualified to do anything, with nothing"




I'll join in.







played yesterday, with a group and some organized gameplay this game is alot of fun








i'm in
squad is a bit lame when there is no communication....but if you get a few people willing to work together it can be really good fun
Their name liveth for evermore












12-11-2016, 11:30 AM
(This post was last modified: 12-11-2016, 11:30 AM by LCpl. M. Boon.)
Got pressured into buying the game by 4thIB members once it came out >.>
T is great fun though, if you have enough guys to form your own squad
"Communitate valemus - Together we are strong"










I'm up for this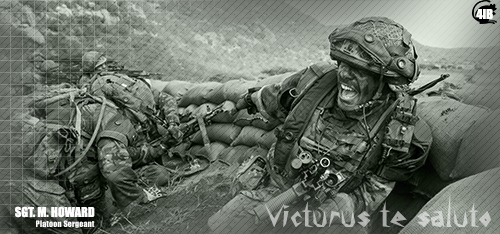 "I didn't go to High School - I went to School High"










dirty BUMP
Squad is having another free weekend
check it out
more details here
http://joinsquad.com/readArticle?articleId=223
Their name liveth for evermore












Very dirty bump






Users browsing this thread:
1 Guest(s)