Squad Free Weekend
I've got squad on the free weekend thing on Steam. Was wondering if anyone else had it or fancies a game this weekend?
No matter how hard I try I can never get into Squad!
That being said if we can get a posse going I may consider tagging along
I'll join in.






played yesterday, with a group and some organized gameplay this game is alot of fun







i'm in
squad is a bit lame when there is no communication....but if you get a few people willing to work together it can be really good fun
Your a long time dead so make the most of it











12-11-2016, 11:30 AM
(This post was last modified: 12-11-2016, 11:30 AM by LCpl. M. Boon.)
Got pressured into buying the game by 4thIB members once it came out >.>
T is great fun though, if you have enough guys to form your own squad
"Communitate valemus - Together we are strong"










I'm up for this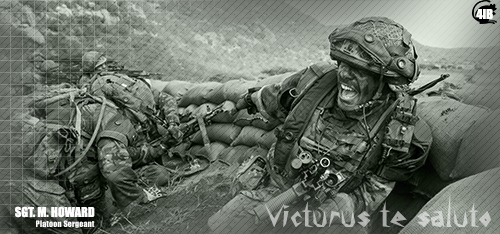 "I didn't go to High School - I went to School High"











dirty BUMP
Squad is having another free weekend
check it out
more details here
http://joinsquad.com/readArticle?articleId=223
Your a long time dead so make the most of it











Very dirty bump





Users browsing this thread:
1 Guest(s)