Goodbye Johno
Sgt. D. Lyter
12 Military Intelligence

Posts: 107




Threads: 12




Joined: May 2018


Enlistment: 06/06/2018

We'll sure as shit miss you! Thanks for all the hard work you put into the unit and best of luck with whatever comes next!
Sgt. D. Lyter
J2 SNCO, J8 SNCO, Zeus SNCO





Seconded 110%. You better come collect that pint off me eh
Lt. P. Siddy
AAC, 1 Regiment, No. 661 Squadron

Posts: 1,026




Threads: 294




Joined: Nov 2015


Enlistment: 04/08/2018

Still convinced that this is some really advanced form of banter.
---
Lieutenant. P. Siddy
Pilot/ Co - Pilot, Talon 1-1
661 Squadron, 1 Regiment, Army Air Corps








What the actual fuck? 4Th IB is losing a true legend within our community , One of the hardest working members dedicating his time improving the unit. Johno has made my time here one of the best experiences I've had in online gaming with the highlights when we were both 1plt hq. I wish you the best of luck mate even if you did leave whilst I was on loa (the first one in months) and i hope everyone will join me and have a pint tonight in remembrance to an awesome cunt who I will sorely miss.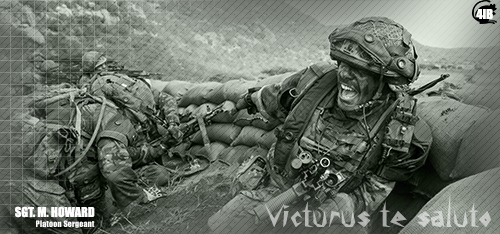 "I didn't go to High School - I went to School High"











We should show Johno the greatest respect by being more switched on, enthusiastic about our role, and committed to the improvement of others.  
We will always live in his shadow. 
He will always be remembered.
SAC. J. Carlyle
RAF, No. 28 (AC) Squadron OCU

Posts: 861




Threads: 78




Joined: Jul 2018


Enlistment: 07/07/2018

You're going to be a huge miss to the community for everything you've done in your time here. You're a top bloke all around as it was nice meeting you back in August. Best of luck to yourself.

J. Carlyle
Senior Aircraftman
Royal Air Force, No. 28 (AC) Squadron OCU
J1 - Personnel and Manpower, Recruitment Administrator












Wowsers dude, it's not going to be the same without you being around. The first time you came to FSG and we teamed up I said to myself this guy has something to give. Gunna miss you man. All the very best in your future matey.

2IC FSG

Non Ducimur, Ducimus -We are not led, we lead






From my IC in FSG, me, you, Klachko and Bailey...to my Platoon Commander. All the best in the future mate






Gone But Never Forgotten <3 we miss you <3
"Who dares, wins. Who sweats, wins. Who plans, wins."





Users browsing this thread:
1 Guest(s)